Blog
Water Skills For Life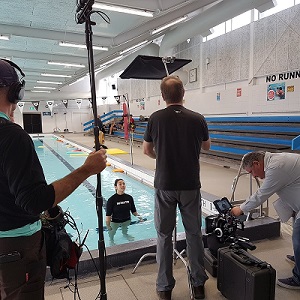 Water Skills for Life is all about kids having fun while they learn water safety. The national standard for aquatic education in primary schools, Water Skills for Life will be promoted to parents and caregivers on national television from early October 2018.
The new TV commercial incorporates students from Titahi Bay primary school as the talent learning Water Skills for Life. Shot at Cannons Creek Pool in Porirua, the making of the TV commercial was great fun and it was hard to get the kids out of the water at the end of the shoot!
Water Skills for Life is made up of 27 core water safety skills. It establishes broad fundamental competencies for life long water safety. Over a quarter of all primary schools across the country are now incorporating Water Skills for Life into their health and recreation programme.
Thanks Titahi Bay school and Porirua City Council for being the stars of our water safety campaign.