Easter a Great Time for Families to Think About Water Safety
Easter is all about spending time with family and reflection and it's also a good opportunity to assess how your family prioritises aquatic education for children.
New Zealand's drowning toll is appallingly high per capita for a developed country, and in 2017 88 people lost their lives in fatal drowning incidents that are considered preventable.
Water Safety New Zealand (WSNZ) works with families and schools so primary school age children can learn Water Skills for Life but also want families to start their children's aquatic education as early as possible.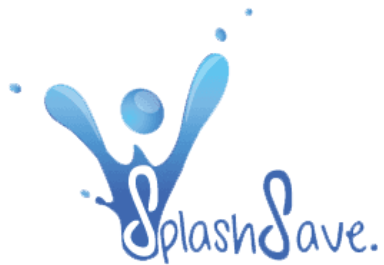 This is why WSNZ and Plunket New Zealand are supporting a new initiative called SplashSave.
The programme is designed so parents of infants can take the lead when it comes to water safety education so cost, time and knowledge no longer needs to be a barrier to learning the basics.
While constant active adult supervision around water is essential for under-fives early positive experiences are crucial for a child's development and to create a healthy relationship with water.
Brothers Phil and Richard Waggott launched SplashSave to get more parents involved in educating their young children about water safety.
Phil is a swim teacher with over 18 years of experience and Richard has been producing adult education materials for a similar period.
They've created an easy to follow pack containing 2 to 5 year's worth of material and all the exercises and games needed to get your child's aquatic education off to the best possible start.
The key steps are water confidence, submersion, floating, and kicking. All of the skills can be taught in waist deep water, so the swimming ability of a parent is not a barrier to teaching the material.
"In the early years of aquatic education it's all about playing structured games to grow the confidence of your child" says Phil Waggot.
Phil and Richard have been working alongside WSNZ, Plunket and the Parent Centres on this initiative.
WSNZ and SplashSave are running a pilot in Wellington where families are receiving support and having their progress monitored as they take their children through the programme.
To learn more about SplashSave and to access the materials go to www.splashsave.co.nz and you can also follow them on Facebook https://www.facebook.com/splashsave/
For media enquiries
Please call Phil Waggott on 027 530 3372 or email info@splashsave.co.nz

Water Skills For Life was developed for children in Years 1 - 8 to learn water safety. Based on 27 core skills, it establishes broad fundamental competencies for life-long water safety.
Children are taught Water Skills for Life at school, either by their school teacher in the school pool or community or by a swim teacher at a community pool. Schools can decide how they teach their students Water Skills For Life.