BEACH Module 9: River Mouths and Estuaries
8 LESSIONS: LEVEL 4
CLICK ON THE COVER TO OPEN THE MODULE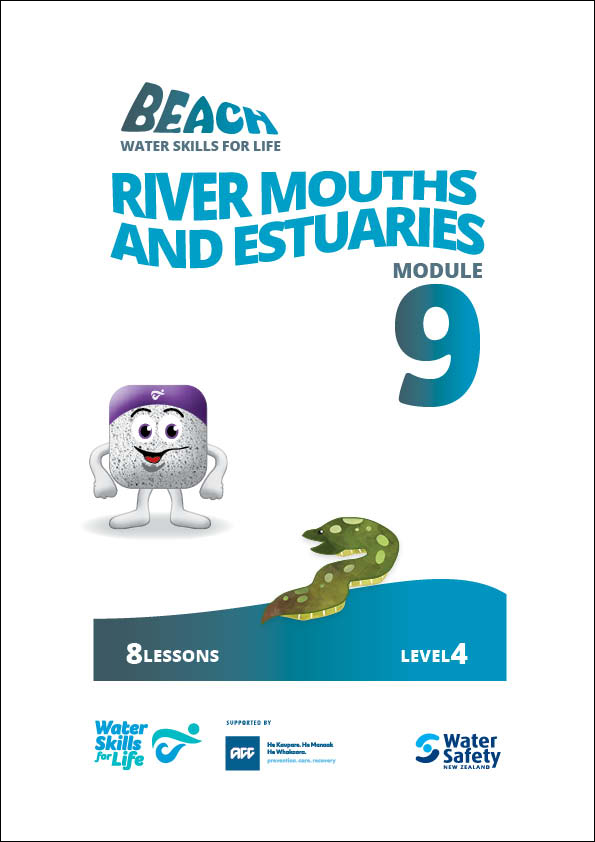 The body of water where oceans and rivers connect creates an area where freshwater and ocean mix. Along with the dangers these tidal surges bring, estuaries also have threats of their own. Fishing and oyster farming can impact water quality, and overfishing can reduce the amount of fish and disrupt the food chain.
Water Skills For Life Beach
Water Skills For Life Beach incorporates all the learnings from the foundation programme, Water Skills for Life, with in-depth learning around beach/rocky foreshore recreation and water safety. Taught in the classroom and at the beach, the programme:
Explores and promotes opportunities for students to learn water safety knowledge and skills relevant to their local open water environments; and
Identifies and supports expert organisations best placed to provide open water environments skills training.