Water Skills For Life Resources
Water skills For Life skills are categorised into seven broad areas. For each skill category download the teacher resource, student achievement certificate and classroom poster. Certificates have been designed for students to colour them, a further way students can keep engaged with Water Skills For Life and to reduce printing costs for the school.
Water Safety and Awareness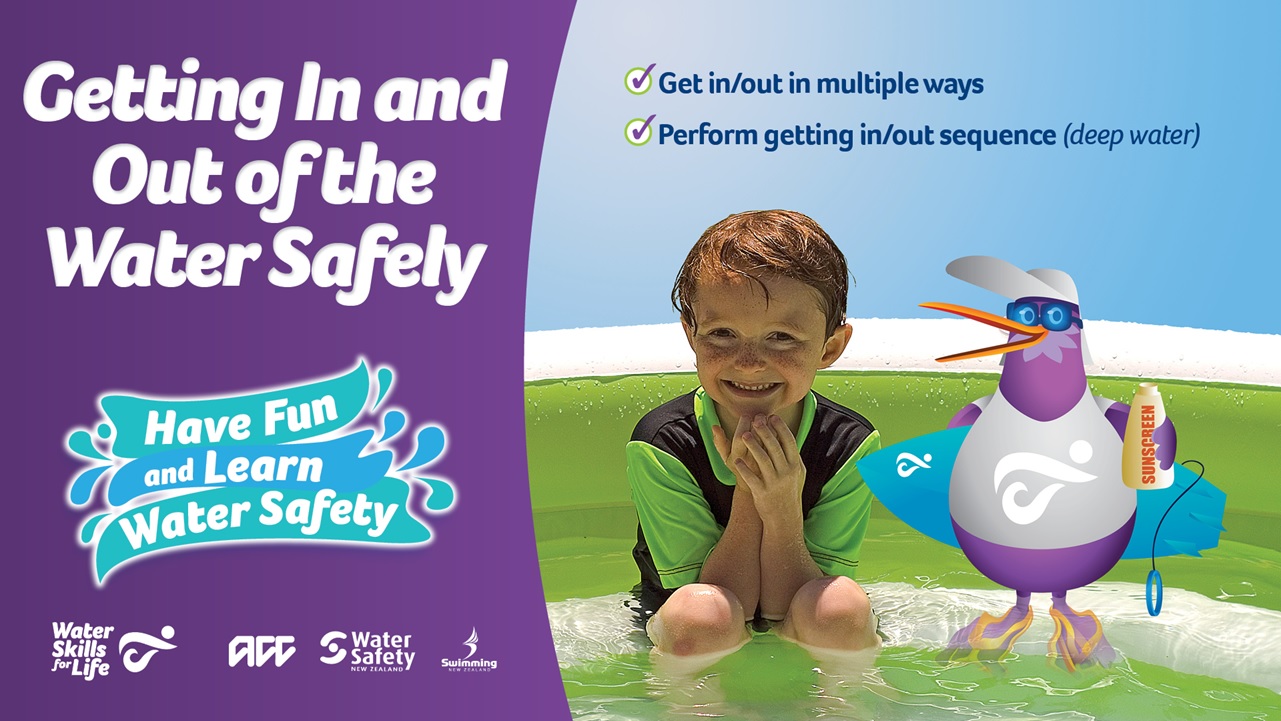 Getting in and out of the water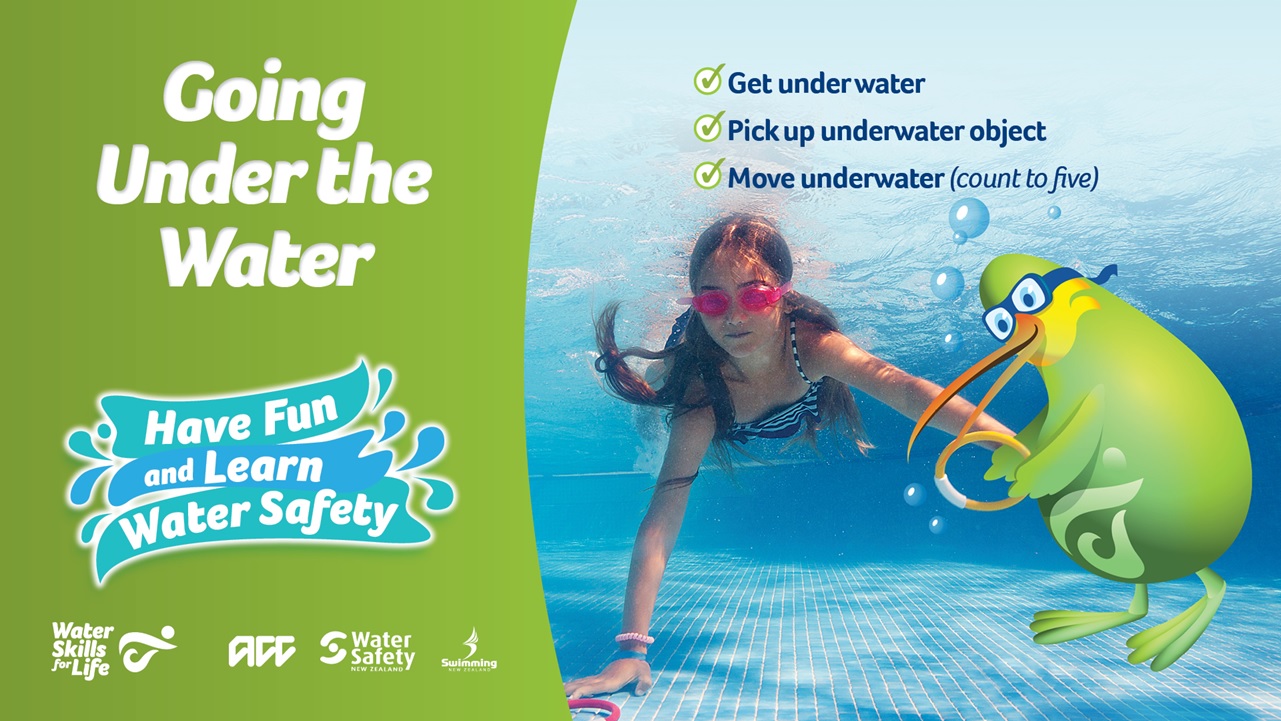 Going under the water - submersion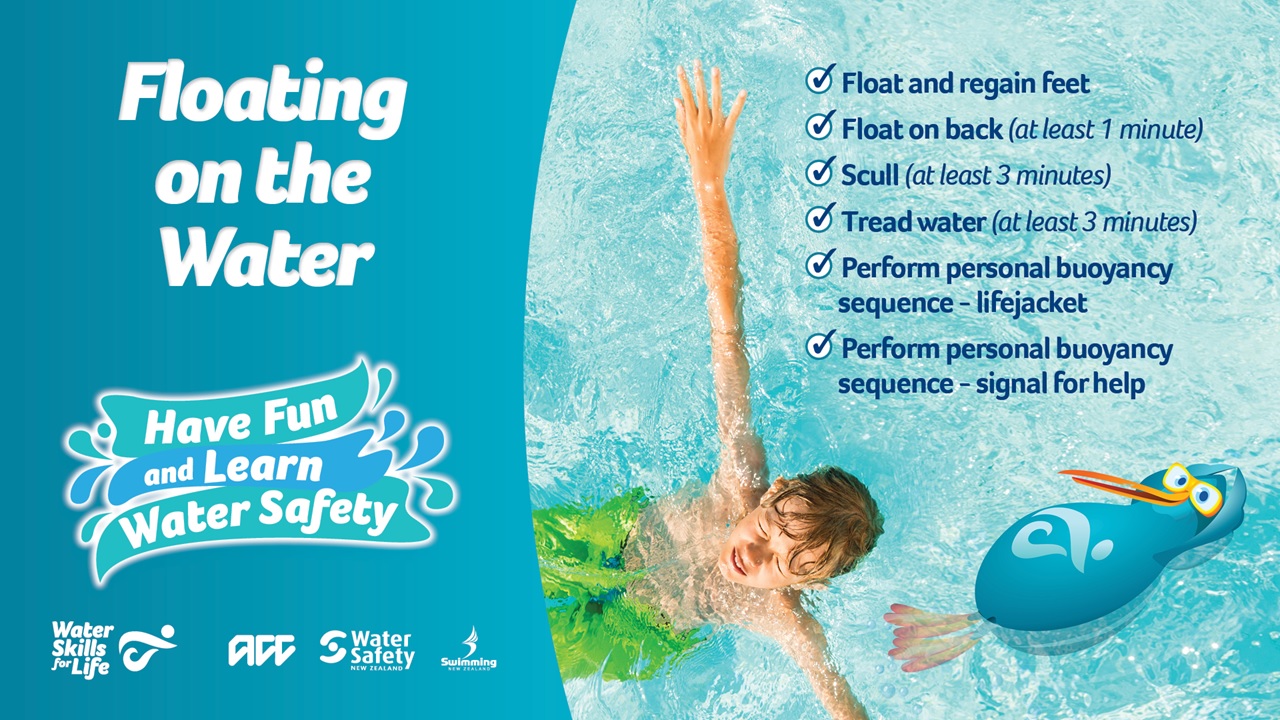 Floating on the water - personal buoyancy
Rolling and turning in the water - orientation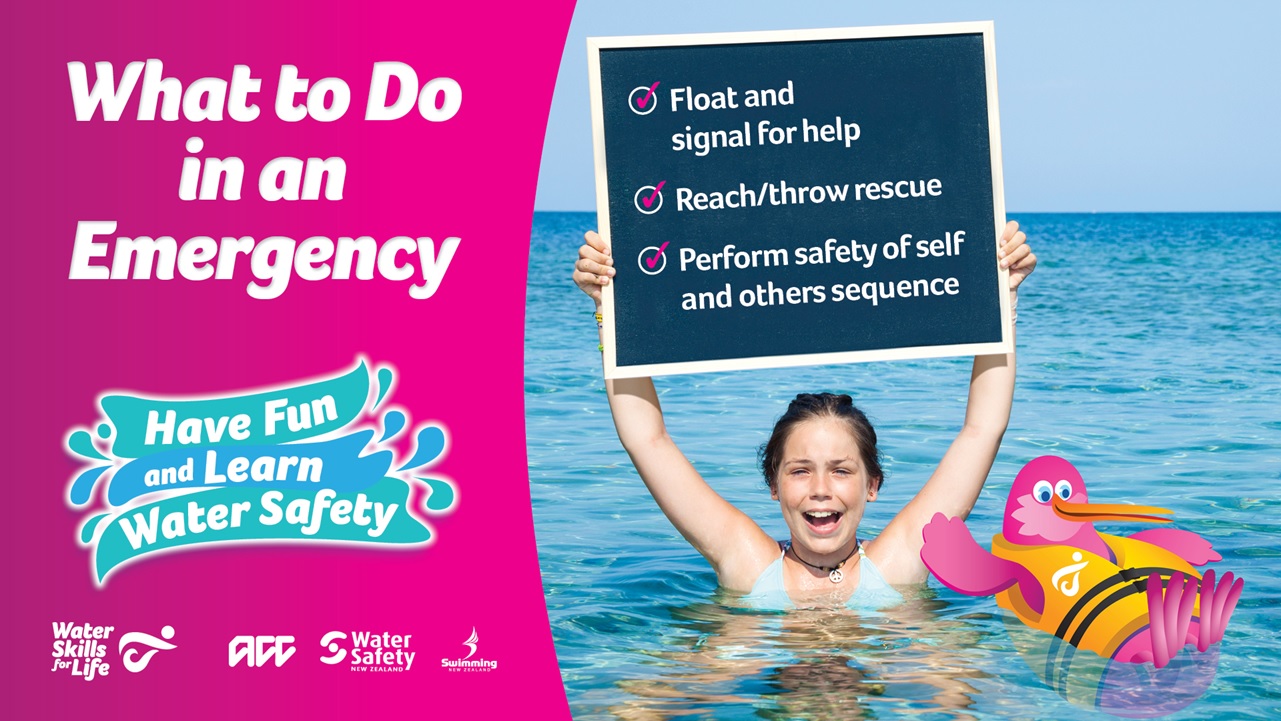 What to do in an emergency - safety of self and others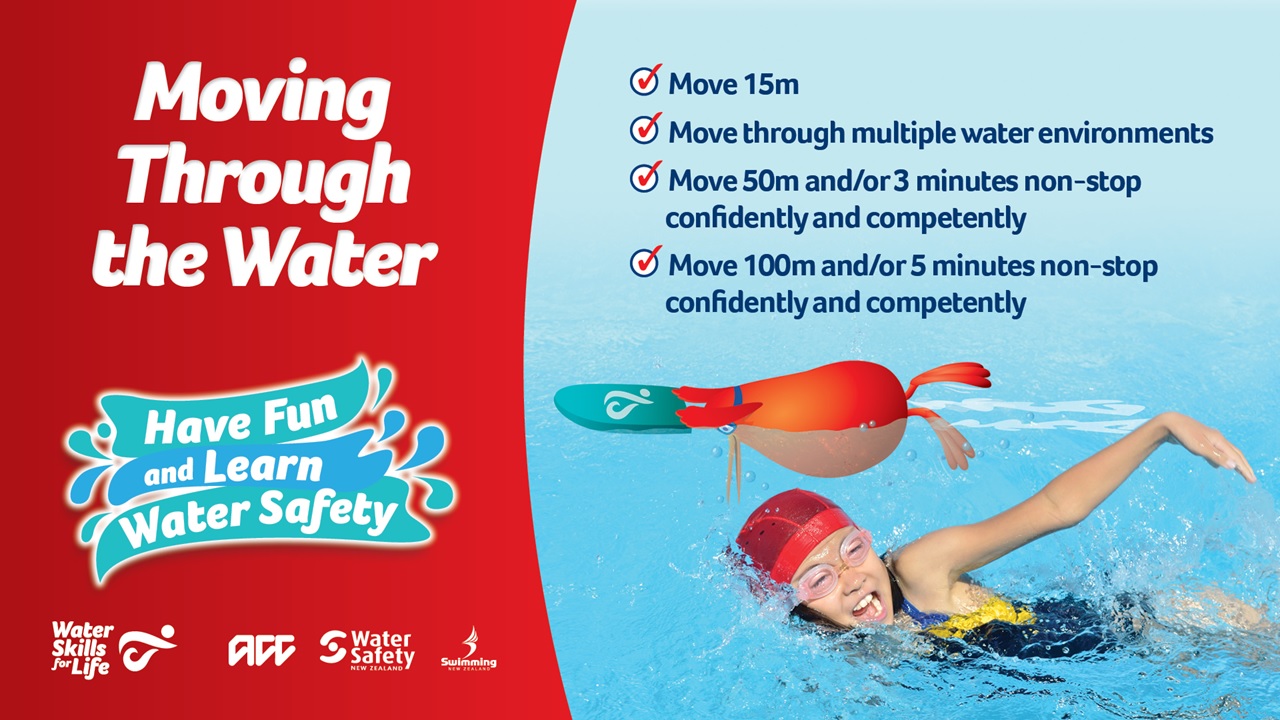 Student assessments must be entered into the Water Skills For Life database. Click on the link below to access the database. You will require a login and password. If you're new to the database, contact Sally Walker at Water Safety New Zealand, on wsnz@watersafety.org.nz or phone 04 801 9600.